2 premios Ondas, Premio platino a la mejor serie + 45 premios
The Ministry of Time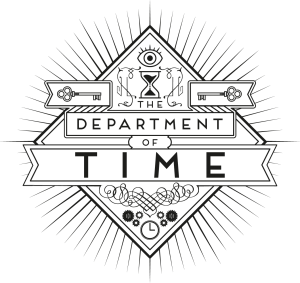 DESCRIPTION
The Ministry of Time is an ultra-secret institution with a vital mission: to stop the past from changing.
Created over 500 years ago, only kings, presidents and a selected handful of people are aware of its existence. Its staff police the "time gates" in order to prevent any intruders from the past reaching our present –or vice versa- and using history to their benefit. To do so, members of the Time Patrol will have to travel into the past and stop them from achieving their goal.
Julian, a SAMUR nurse in today's world, Amelia Folch, the first female university student in Barcelona in 1880 (image of modernist Spain) and Alonso de Entrerríos, a soldier in the Army of Flanders (a model of courage and patriotic sacrifice), form a very special Patrol. On their mission to save Spain's history, they will have to fight organisations that seek to manipulate it to their benefit or to that of foreign powers... get to grips with the wonderful advancements of modern life (sometimes with comical results)... and go face to face with their personal history in the past...
CHANNEL
T1 y T2- TVE. T3 TVE+NETFLIX
YEAR OF PRODUCTION
2015, 2016, 2017 y 2020